The Bear River Massacre: A Shoshone History by Darren Parry, Published by: BCC Press,
Published in 2019  
Number of Pages: 165
Binding: Paper  
ISBN:  978-1948218207
Price: 9.95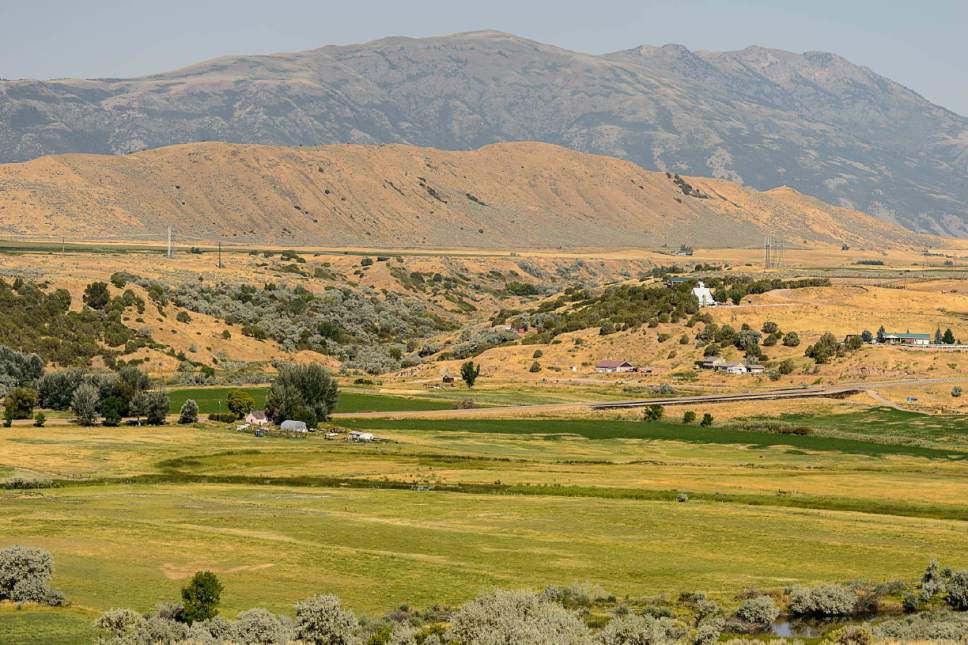 The Bear River Massacre: A Shoshone History, by Darren Parry, Chairman of the Northwestern Band of Shoshone, is the first book to tell the story of "the largest massacre of Native Americans by federal troops in the history of the United States" from the perspective of the Shoshone Nation (p.7).  While the story of the Bear River Massacre is at the center of A Shoshone History, this book is far more than just a detailed telling of this horrible mass murder, it is also the story of how, "the Northwestern Shoshone people have sprung up from this humiliation and can hold their heads high," (p. 54), it is the story of the great people that they were, are, and will be.  As the book ends Chairman Parry shares this quote,
"when we reduce history to just data and we remove the emotion or the spiritual side, we lose some of the humanity that makes history important" (p. 99).  
In A Shoshone History, Parry masterfully weaves the history and the data with the personal stories with a pathos and a love for his people that allows the reader to intimately touch the humanity that makes reading his book a life changing experience. 
A Shoshone History is a tightly knit book consisting of two parts.  The body of the book tells the story of the Northwest Shoshone people in eight chapters over 101 pages. In Chapter Two Parry introduces the reader to his people.  In loving detail, he describes their culture and way of life.  He states that they viewed:
"the earth not just as a place to live, but as our Mother, the provider of our livelihood and our very existence. The mountains, streams, and plains stood forever, and the seasons walked around them annually.  Our bodies were created from her dust; blood that runs through our veins flows like the mountain streams from which it came" (p. 12).  
After establishing his people's sacred relationship with the earth, Chairman Parry tells of how for as long as they could remember, his people traveled around Northern Utah, South Eastern Idaho, and into Northern Nevada as their needs dictated.  They followed the harvest and animals in "happy season(s) spent with family", renewing relationships, raising their families, and passing on their culture and sacred rituals (see pp. 12-14). He describes the beauty of their art, of their tepees and other homes, he writes of their relationship to the water, tells of the roles of their spiritual leaders, and sets up the important part that the various animals that they encountered played in their lives. He explains that everything that the Shoshone encountered was used completely, nothing was wasted. Then, as the chapter concludes, he describes of how the lives of the Shoshone began to change as white men started to pass through and how their "delicate balance of life was upset (completely) with the coming of the Mormon pioneers" (p. 22).
As the book progresses, you learn about Chairman Parry's ancestor Chief Sagwitch and his life if service.  You read the story of how in 1847 Sagwitch approached the newly arrived Mormon leaders Brigham Young and Heber C Kimball in hopes of preserving peace for his people only to be "dismissed and belittled" and to be told by Kimball that God had given the land that had "provided the livelihood and very existence" of Sagwitch's people for countless generations to the Mormons for their use (see pp. 28-29).  A chapter is devoted to story of Patrick Edward Connor and the murderous orders that he was given.  The Massacre at Boa Ogoi ("Big River" in the Shoshone language, their name for the Bear River) is then recalled in horrifying and very personal detail as it was told to Parry by his Grandmother and his elders. The last three chapters describe the aftermath of the massacre, the mass conversion of the Northwestern Shoshone to the very religion that had completely altered their way of life, the Band's attempts at resettlement, and what is happening with the them and the massacre site today.
The second part of the book is a 60 plus page set of appendices.  This section includes "A Shoshone Prayer", a beautiful and fascinating description of traditional Shoshone food, a transcript of an LDS general conference talk given by one of the Parry's ancestors, and letters and meeting transcripts about a time when members of the Northwest Band of Shoshone's were burned out of their homes by local LDS leaders in the mid twentieth century. 
I experienced two major emotions while reading A Shoshone History. First, reading this book was absolutely devastating, at times reading it even hurt. I grew up on stories of my Mormon ancestors experiencing persecutions. From the time that I was small I heard of how because of who they were, they were driven from their homes in Missouri and Illinois, home that they believed had been given to them by God.  I learned lessons and songs of how they suffered "crossing the plains" and at Winter Quarters, and of how they were chased from place to place until they finally ended up in the empty and unwanted lands of Utah.  BUT, the lands of Utah were not empty and unwanted.  Darren Parry was also raised on stories of the suffering of his people, of them being driven from the homes given to them by their sacred Mother, and of their being killed for who they were.  But for Parry's ancestors, it was the Mormons doing the driving and causing the suffering.
The Northwest Band began being driven from the lands of their creation and the water that was so sacred to them as soon as the Mormons began to arrive. In 1855 Brigham Young sent colonizers to Cache Valley, a land which "was of vital importance to the Shoshone people" (p. 29). Loosing access to this valley caused the Shoshone to "began to feel like trapped animals who would have to fight for their lives" (p. 43). The Mormons in Cache Valley began to complain about the Shoshone people who were only trying to live and survive as they always had. These Mormon complaints instigated the Bear River Massacre on January 29, 1863.
Ten years after the massacre, despite the mistreatment and disrespect they had experienced at the hands of the Mormons, Chief Sagwitch and most of his band joined the Church of Jesus Christ of Latter-day Saints.  The converted Shoshone were so committed and faithful to their new religion that they contributed over 1,000 hours to the construction the Logan temple that was built in their beloved Cache Valley.  But even though they attempted to fit in and be good Mormons, between their baptisms in 1873 and the year 1880, the Northwest Band were driven, mostly by Mormons, from settlements in Franklin, Idaho; Corrine, Utah; and Elwood, Utah (near the modern city of Tremonton). Many of the Northwest Band then created the new settlement, eventually a city, named Washakie, Utah.  They believed that the land was theirs, given to them by government grants and the LDS Church.  They built houses and public buildings and lovingly cultivated land in Washakie.  They paid taxes on their buildings and lands and felt that they had created a permeant place for their families to call home. What they did not know was that the LDS Church kept a claim on the land.  Eventually, in 1960, eighty years after their arrival there, the remaining members of the Northwest Band were burned out of their homes in Washakie by agents of the LDS Church who wanted to sell the land to cattle ranchers. Reading all of this was very painful for me.  I was raised to believe that my ancestors were the good guys. I was taught that because they had been oppressed for their religion, that when they arrived in Utah, they were great friends to the Native peoples and sought to protect them from "the Americans".  To read in detail of how instead my Mormon ancestors drove and oppressed Chairman Parry's ancestors and people from their sacred lands from the time of their arrival in the 1840's up to nearly the time that I was born was gut wrenching experience.
The second emotion that I experienced reading A Shoshone History was hope.  Darren Parry is a magnanimous man.  He has a heart as large as the lands his ancestors once lived on.  While he makes it clear that it is his mission to tell an accurate history of the Bear River Massacre and other mistreatment's of his people, he is also very clear that he wants the world to know something else.  He wants us to know that the Massacre does not define his people today (p. 8), he wants us to know that the Shoshone have "adapted and survived" (p. 90), that they are "not extinct" that their "languages are still strong" that their ceremonies are still being conducted, and that their culture survives (p. 98). Parry wants his readers and listeners to know that while he and his people will have no more "sanitized versions of history", that he is not "angry nor bitter" only "passionate about making sure that our voices are heard" and making sure that his people and everyone have "a seat at the table".  EVERY page of "The Bear River Massacre: A Shoshone History" is written with love. I could feel that love and also forgiveness as I read this book.  Reading it changed my life and will change yours.
I only have a few minor criticisms about A Shoshone History. Let me be clear, I LOVED this book, there are just a few things I wish had been different. First, I wanted more. I was fascinated as I read about Mae Timbimboo Parry and the details of Shoshone life and culture.  I loved what this book contains and I am grateful for what Parry shared, it was just so short, when I got to the end I wanted more! Second, I understand that there are costs involved in producing a book and that book sales are not what they used to be.  I am thankful that the BCC Press was able to keep this book very affordable, BUT there are a couple of things that I would have been willing to pay more for. A Shoshone History has no table of contents or index.  In a day where many people are reading their books on electronic devices maybe these are not seen as necessary, especially in a short book. I understand and respect that BCC Press is a small publisher and must keep expenses down, but in my opinion, a book as important as "A Shoshone History" deserves the full treatment including such things as a table of contents and an index.  Related to this, one of my favorite parts of the book was the inclusion in the appendix of Mae Timbimboo Parry's "handwritten field notes, tracing the outlines of traditional Shoshone food sources and uses" (p. 107). These "notes" are a fascinating eleven pages copied out of Timbimboo Parry's personal notebook that includes her drawings and descriptions of various plants including their culinary, medicinal, decorative, and other uses.  These notes are a beautiful snapshot into the past, a precious preservation of a nearly lost history and art.  The problem is that much of it is illegible as it appears in the book.  I WISH that BCC Press had been able to do some sort of high-resolution scan and enhancement to make these notes more legible[1].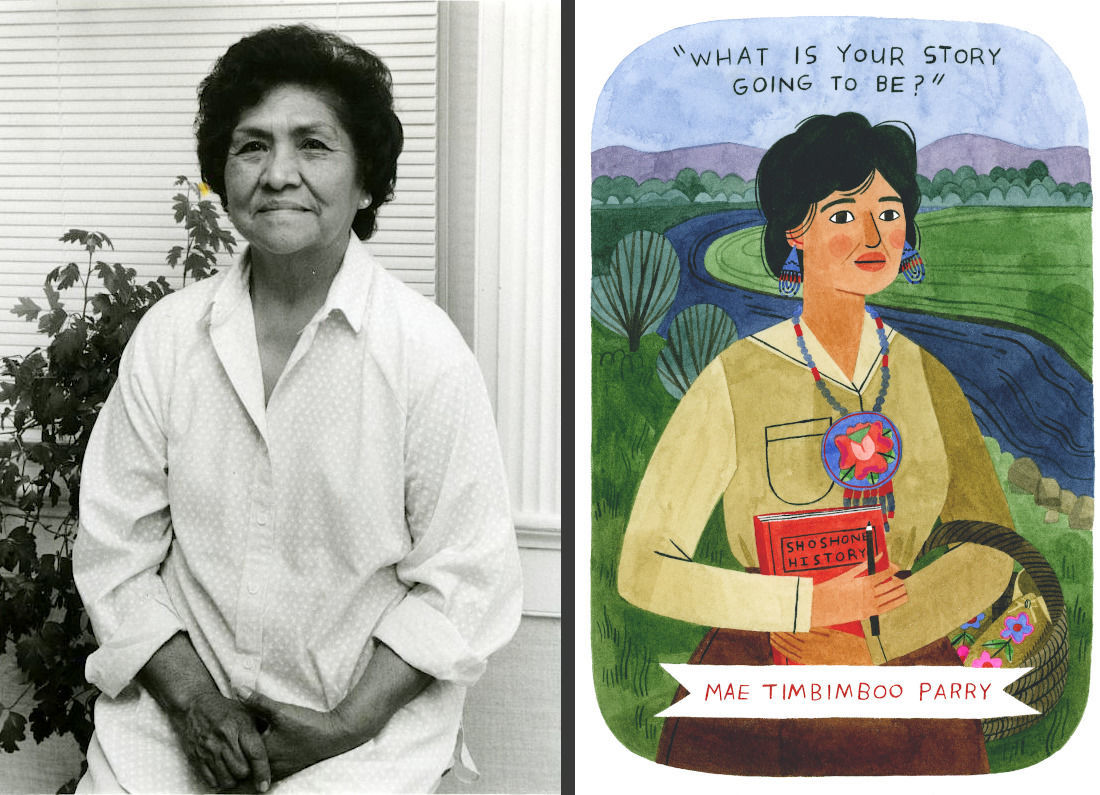 I'm being a bit cliché, but I have saved the best for last.  In the book's first chapter, Parry shares some of the deeds done by and words of wisdom from his grandmother, and my new hero, Mae Timbimboo Parry.  He describes her as "our story teller, our tribal historian," and explains that it was her responsibility to make sure that "our traditions and way of life carry on," and then says of her that she, "literally saved our culture" by writing down the stories and history of the Northwestern Shoshone.  Among her quotes that Parry shares are these, "In our culture you never have someone in your home without feeding them" and "when an old Indian dies, a library burns" (see pp 3-6).  Darren Parry has done a beautiful thing in preserving a small piece of the "library" of Mae Timbimboo Parry.  I can only imagine the labor of love and pain that both Parry's have gone through to preserve this history of their people and to now make it available to the world.  At the mid-point of the book, Parry makes this profound statement:
"The massacre that took place that day has long been forgotten by most. I hope that a new generation of people will have a desire to listen and to learn, nor for vengeance, but because those who died and sacrificed so much speak to us from the dust, and we must listen" (p. 51).
Thanks to Chairman Parry's masterful way of weaving and telling his people's story, the massacre at Boa Ogoi will no longer be forgotten.  "The Bear River Massacre: A Shoshone History," is one of the most touching, personal, and meaningful histories I have ever read. If you read it, you will hear those voices crying from the dust, you will feel like you have been in Mae Timbimboo Parry's home and library, and you will come away having been fed. 
TO Learn more about the Northwestern Band Of Shoshone and their efforts to build the Boa Ogoi Interpretative Center, or to make a contribution, please visit https://boaogoi.org/

---
[1] I HOPE that when the planned Boa Ogoi Cultural Interpretative Center is completed that Chairman Parry will include copies of these notes by his grandmother so that they will be preserved for future generations.